Adventures of PIP
Available on

Nintendo Switch

Genre

Action & Adventure / Kids & Family / Platform / Puzzle

Release date

Out now

Exhibitor

Tic Toc Games
Former PAX 10 winner, Adventures of Pip, now saving the day on Nintendo Switch! Adventures of Pip revitalized the classic side-scrolling action platformer genre back in 2015, and now Pip is adventuring on Nintendo Switch! Pip — the ultimate digital underdog – is a lowly single pixel in a 32-bit world who proves that you can't judge a hero by the fidelity of his shaders.

Evolve Pip from a single pixel by absorbing pixels from his fallen foes. Each evolution and devolution comes with their own abilities! Enjoy dynamic 2D pixel environments with lovingly detailed animations, backgrounds, and characters! Relish epic music by Jake "Virt" Kaufman,
composer for Shantae: Half-Genie Hero and Shovel Knight.
Go deeper into Adventures of PIP
More games from Tic Toc Games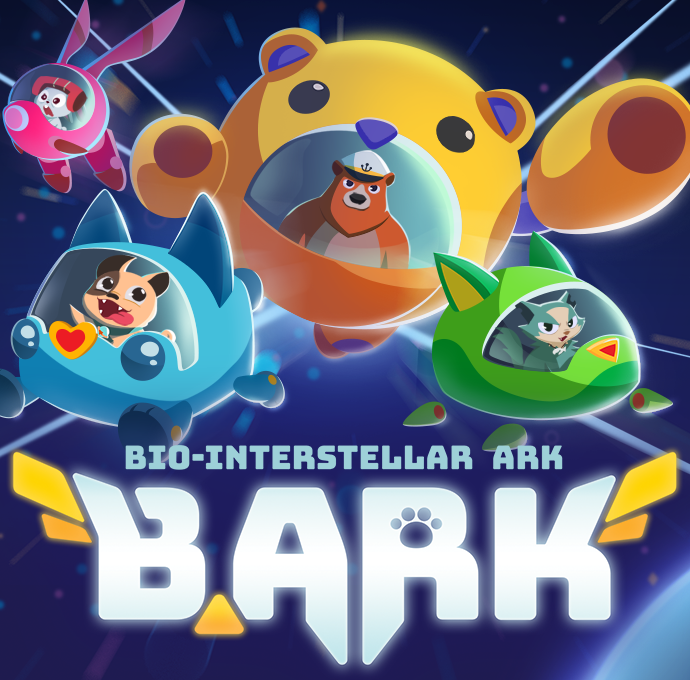 B.ARK
As seen on Nintendo Indie World Showcase, Tic Toc Games is proud to present, B.ARK, our newest 4-player co-op space shooter for Nintendo Switch. In B.ARK, pilot a team of animal heroes with your family and friends as you blast your way through evil aquatic enemies in this family-friendly couch co-op space shooter! Navigate and defend our Solar System as Barker the Dog, Felicity the Cat, Lucio the Bear, and Marv the Rabbit, as they blast their way through waves of revenge-seeking aquatic mechs, known as the Dark Tide. Each animal pilot has their own story and special attack. Fuse your special attacks with your teammates' to create out-of-this-world combinations sure to light up your screen! Take out your fishy foes in B.ARK's hand-animated world, filled with colorful characters to meet and planets to explore.